Large bodies of research have shown that time spent in or viewing nature can have positive effects on our brains, bodies, emotions, thoughts, and interactions with others. For home buyers looking to build, creating opportunities to incorporate nature and natural settings into the home's design can be a great way to let the outdoors in.
"When looking at home plans, home buyers should consider how the rooms are arranged to maximize how they would like the home to interact with the outdoors," said Rick McAlexander, CEO of The House Plan Company. "For example, does the great room face the right direction for your yard or view? Do you have neighbors with outdoor spaces that might affect your master suite privacy? You also want to consider the local climate and whether you need protection from the sun, rain, snow, bugs or other elements."
To create connection with the environment just outside the home in a natural way, The House Plan Company, a house plan marketing firm based in Eugene, Oregon recommends considering key design features including:
Large or floor-to-ceiling windows and doors welcome views, natural light and ventilation
How the orientation of the home can offer protection from the elements
Screened in porches or a wall of windows are well suited for locales with extreme weather or to enjoy some reprieve from bugs
Deep roof overhangs provide shade and the ability to comfortably be outside in varied climates
Use of natural materials can add both a deeper connection to nature and visual interest
Sliding doors provide indoor-outdoor connection and direct access to the natural landscape
Smaller scale home designs can increase the home's efficiency and intimacy
Four of the most popular of The House Plan Company's plans that let the outdoors in are: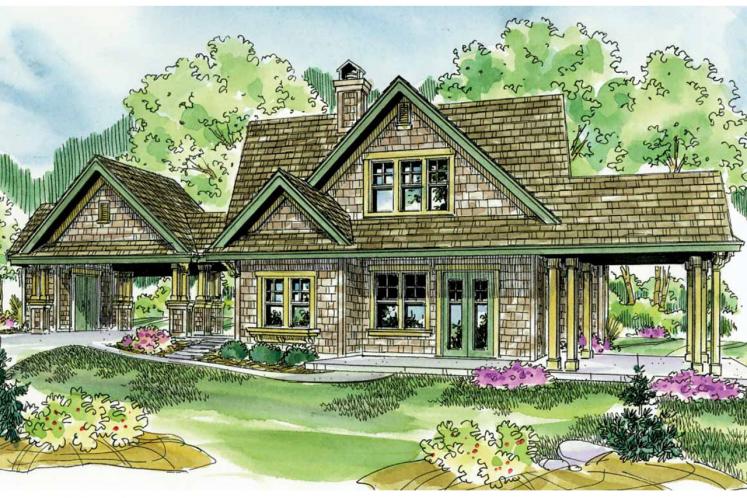 This two-story shingle-style house plan by designer Tim Thompson offers a comfortable retreat for those who want indoor and outdoor living. French doors on two sides offer easy access to a covered patio that wraps around two sides.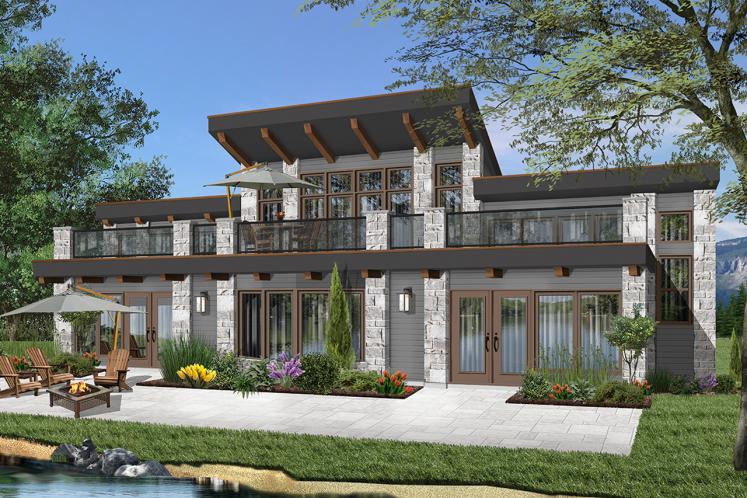 Offering a contemporary design with split-level living, the Odessa plan features a unique, loft-style sunroom that walks out onto a rooftop terrace with a beverage bar and built-in garden beds. Created by Drummond House Plans, the walk out access from multiple rooms on the ground level encourages homeowners to extend their living space outdoors.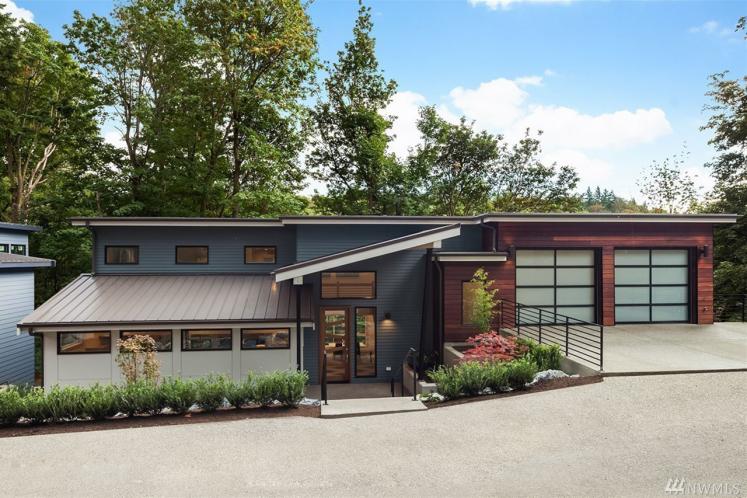 Featuring a modern, contemporary design with clean lines, this home plan by Architectural Innovations was created to make the most of downhill or side sloped lots. A covered deck on the main floor and an enormous, covered walk-out patio from the lower level provide homeowners a variety of options to extend their outdoor living.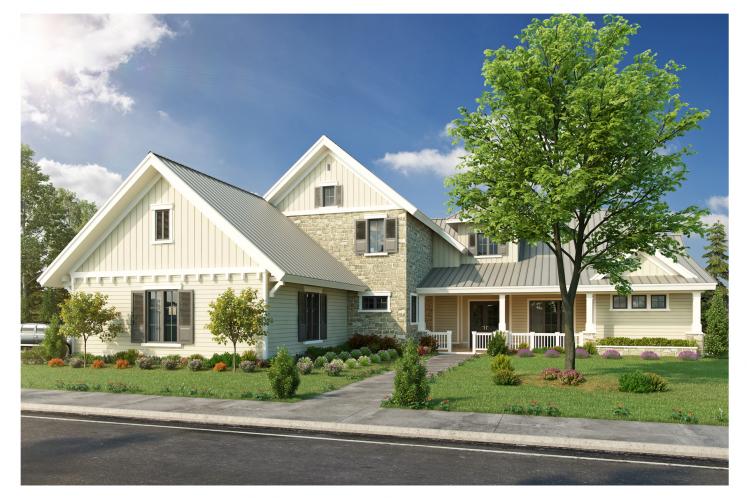 A family-centric open plan with a modern farmhouse design, the Heartland design features expansive wrap around covered porches with walk out access from the master bedroom, living and dining rooms. This house plan created by Ken Pieper offers a deep covered porch at the front of the house offers yet another welcoming space to gather.
Bringing the outdoors in starts with the building lot. If homebuyers are building on a large parcel or rural property, there is much more flexibility in how to orient the home to enjoy the views, as well as an opportunity to take advantage of outdoor spaces for several functions. Views can impact the room arrangement and window placement, however in traditional neighborhoods, home buyers should carefully consider how window placement and outdoor spaces are protected from neighbors for both privacy and noise.
Stressing the importance of understanding the local climate when selecting house plans, McAlexander noted, "if you're a long-term resident of the area, you've most likely experienced enough to be aware of what special considerations should be taken. If you're new to the area, look carefully at how the locals take advantage of outdoor spaces."
[Quote section]
[Product Hero section #1]
[Product Hero section #2]
[Product Hero section #3]
[Product Hero section #4]
[Product Hero section #5]
[Carousel description widget]
[Product carousel widget]