Choosing the perfect house plan is an exciting endeavor, as it sets the foundation for your dream home. In this article, we will showcase four remarkable house designs that cater to different preferences and lifestyles. From a charming Craftsman home to a modern Scandinavian gem, a versatile Barndominium-style garage, and a stunning farmhouse, these plans offer unique features and architectural styles. Let's explore each design and discover the possibilities they hold.
Craftsman Delight: A Spacious Haven for Comfort and Elegance
The first home design presents a one-level Craftsman floor plan that exudes timeless charm. With a side entry garage and an open floor plan, this home seamlessly blends functionality and aesthetics. The great room features cathedral ceilings, creating an airy and inviting atmosphere. Adjacent to it, a large, screened deck provides an ideal space for relaxation and outdoor entertainment. The chef's dream kitchen and the two bedrooms, including a primary master suite with a private en-suite and walk-in closet, make this Craftsman home a haven of comfort and elegance.
Modern Scandinavian: Simplicity and Natural Light in Harmony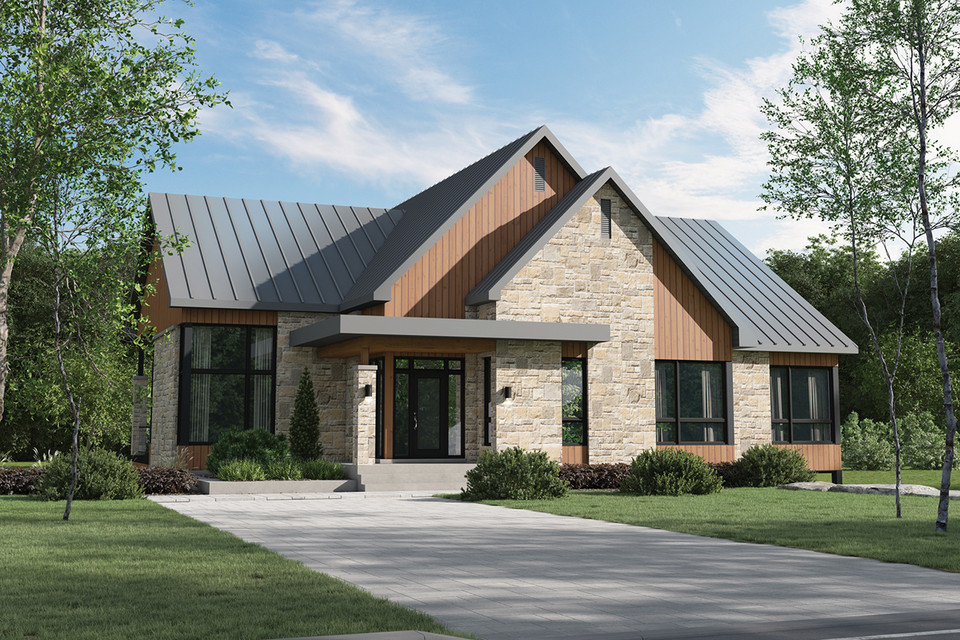 If you appreciate clean lines and an abundance of natural light, the second house plan offers a modern Scandinavian style that will captivate your senses. This one-story floor plan encompasses 1891 square feet and emphasizes an open concept layout, perfect for informal entertaining. The richly windowed design floods the interior with sunlight, creating a warm and inviting ambiance. With three bedrooms, this home maximizes space and functionality while embracing the simplicity and beauty of Scandinavian aesthetics.
Barndominium-Inspired Garage: A Blend of Charm and Practicality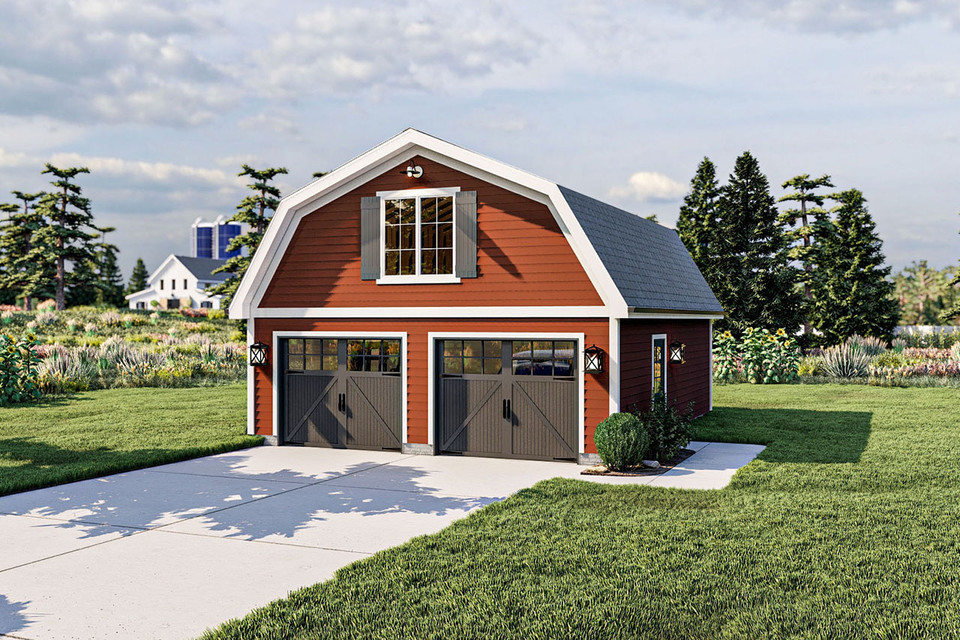 For those seeking a unique and versatile space, the third design presents a detached garage with a charming Barndominium-inspired style. Besides providing room for two vehicles, the garage features a set of stairs leading to a large attic space, unlocking ample storage potential for any property. This design not only adds character to your home but also offers practicality and convenience for storage needs.
Farmhouse Splendor: Rustic Elegance and Modern Comfort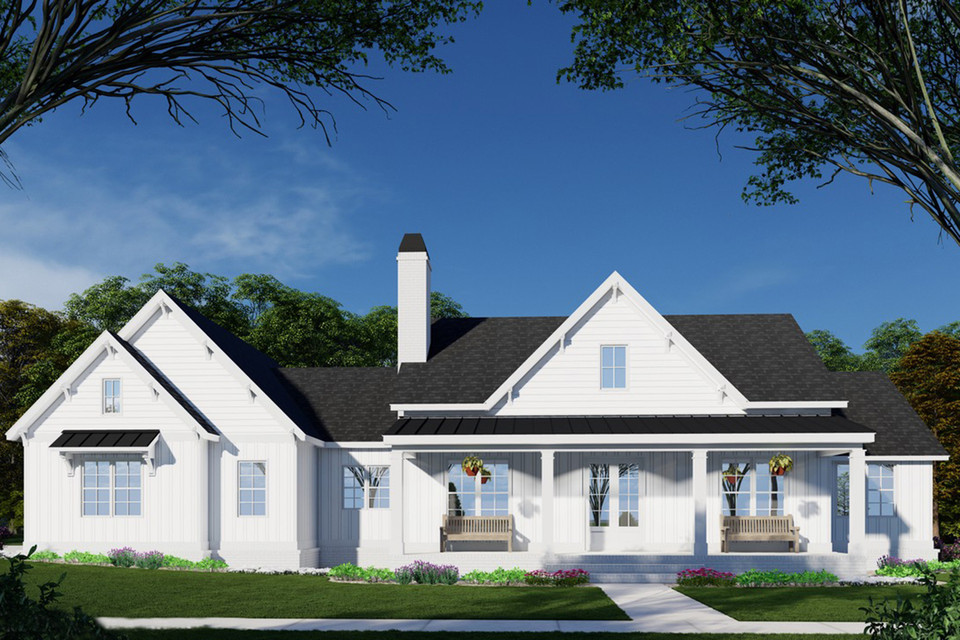 Plan 93586 showcases a stunning farmhouse design that seamlessly combines rustic elegance with modern comfort. With a single-level floor plan spanning 2180 square feet, this home offers spaciousness and functionality. The centerpiece is a large great room that effortlessly blends the living room, dining room, and kitchen, creating a cohesive and welcoming atmosphere. Vaulted ceilings in the master bedroom add a touch of grandeur, and the luxurious private bath with dual vanities, a soaking tub, and a walk-in shower provides a serene retreat. Additionally, the third bay of the garage accommodates golf cart parking, making it perfect for golf enthusiasts living along a golf course.
Selecting the right house plan is crucial in creating a space that reflects your lifestyle and aspirations. Whether you favor the timeless charm of a Craftsman home, the simplicity of Scandinavian design, the versatility of a Barndominium-inspired garage, or the rustic elegance of a farmhouse, these four house plans offer unique features and architectural styles. Consider your preferences, needs, and aspirations, and let these designs inspire you as you embark on the journey to build your dream home.
[Quote section]
[Product Hero section #1]
[Product Hero section #2]
[Product Hero section #3]
[Product Hero section #4]
[Product Hero section #5]
[Carousel description widget]
[Product carousel widget]